Our fast and friendly safe cracking Bethesda services can easily come in and open your safe without issue. Regal Locksmith of Bethesda is the solution for your safe issues. We have the tools and skills to make it look like child's play.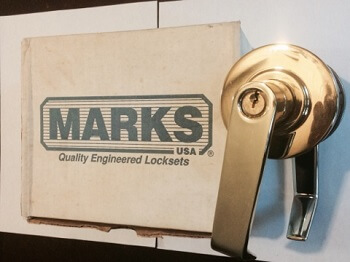 Whether you're dealing with your home, auto or business, you want a Regal Locksmith of Bethesda to help. We understand that you want your home or office to be safe and secure. That's why we are a complete locksmith service for all your needs. Whether you need safe cracking Bethesda, or some other service, we are there to provide a fast and free quote.
Our upfront pricing is great for those who have budgetary constraints. You never have to worry when we are on the job, we are the 24/7 locksmith service that is bonded and insured for your protection. Our mobile locksmiths have 5+ years of experience and offer fast and friendly services. You can reach us anytime day or night. We have a reputation for providing excellent customer service and ensuring the job is done right the first time. We value our customers and want to help.
What is Safe Cracking?
When you open a safe without knowing or utilizing the combination it is known as safe cracking. Safe crackers come in when the combination has been lost or the safe is unable to be opened through typical measures. If you are wondering how to crack a safe, you don't need to worry about it. Our fast and friendly services can easily come in and open the safe without issue. Regal Locksmith of Bethesda is the solution for your safe issues.
We have the tools and skills to make it look like child's play. There are a variety of methods utilized to open a safe. What is used will depend on many factors. These factors include the type of safe that it is who the manufacturer is and the locking mechanism. Our friendly service technicians will examine the safe and utilize the best method to get it open without damaging it.
Residential Locksmith Safe Cracking
In residential or commercial safecracking, it is done by first scoping the safe. We must drill a hole to be able to observe the working aspects of the lock. This is the best method for opening a safe that may have glass re-lockers and various other mechanical locks that are manipulation full-proof. By scoping the safe, we can observe the key hole and then plan our attack. The wheel pack on the combination lock has markings on it. These markings can be used as a guide for us to open the safe. When looking for safe cracking Bethesda, only trust the leaders in the industry. We've been around and established ourselves and our name.
Commercial Locksmith Safe Cracking
For commercial safe cracking Bethesda, the process is similar to that of a residential one. Instead of drilling, we may use manipulation to crack the safe. By using both sound and touch, we can figure out the combination. Some safes make a small sound when you turn the dials. A stethoscope can be used to amplify the sounds that the lock makes. We can hear these sounds and use a technique to open the safe by listening to what the mechanical lock is telling us. Though it takes more than an hour to open the safe using this method, it's very effective.
When it comes to any safe cracking Bethesda needs, we are the ones to call first. Regal Locksmith of Bethesda is one of the biggest and best companies in this town. Being a locksmith for safes means that we can easily open a safe, but we can also provide safe installation. Whether you need a small one for cash and other documents, or you need a large wall safe to keep things protected, we can install them all.
Why Call Regal Locksmith of Bethesda for Your Safe?
Our Regal Locksmith of Bethesda offer upfront pricing. You can breathe easy knowing that we are not going to charge a great deal of money to help you out. We also won't cause additional damage to your safe. We understand that with your business there is always the risk of a security threat, so we keep your safety in mind. We will give you a free quote and use our 5+ years of experience to give you the service you deserve. Call your 24/7 Regal Locksmith of Bethesda service for all your safe cracking needs.